Man Sees Dog Along Road. As He Got Closer, He Decides To Take Immediate Action
Baron the dog was found wandering the street of Detroit, and while seeing a stray dog isn't uncommon, seeing him was an unusual sight.
Someone noticed Baron as he was passing by, and coaxed him into his truck to help him. He contacted the Michigan Humane Society, and waited with Baron while staff from the shelter rushed to take him in.
As the vet examined Baron, they immediately determined that someone had brutally cut off the dogs nose and ears, for no apparent reason. The 8-year-old Rottweiler mix also had injuries to his legs and tail.
His injuries were severe, and he would need surgery in order to live a normal life. But even with what he had been through, Baron was kind and gentle, and shocked everyone with how loving he is.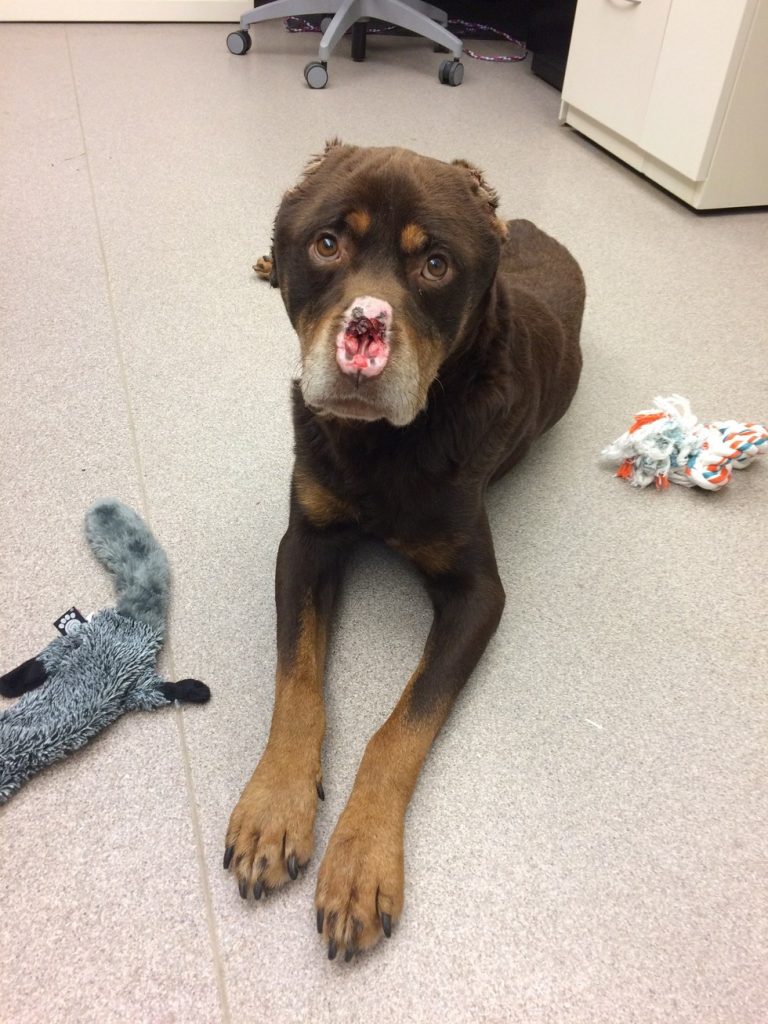 "Baron is a sweet dog, particularly in light of everything he has been through. He greatly enjoys playing fetch with tennis balls and toys, and enjoys being in the company of his human friends. He also enjoys being pet and scratched, and will sit quietly next to you when he is done playing," said Anna Chrisman, public relations coordinator at the Michigan Humane Society.